As a property manager, collecting and managing rent can be a time-consuming and tedious process. That's where SimpleRent comes in. SimpleRent is a property management digital contract and payments automation platform that makes it easy to manage your rental properties and streamline your payment process.
Here are the seven reasons to love Simplerent: the ultimate property management payment automation platform:
1
Fast Direct Debit Clearance
SimpleRent has the fastest direct debit clearance in East and West. We also have an alternative payment method offering next-day clearance. This means you get your payments faster, and your tenants' payments are processed quickly and efficiently. The faster the payments are processed, the less time tenants have to worry about the status of their payment thereby enhancing tenant satisfaction while improving your agency cash flow and reducing the risk of late payments.
2
Multiple Payment Options
SimpleRent offers multiple payment options including direct debit, Pay Today, Credit Card, and BPay. This gives your tenants the flexibility to pay using the method that works best for them. With SimpleRent, you can provide a more convenient and flexible payment process for your tenants, which can help improve tenant satisfaction.
3
More than Standard Rent Payments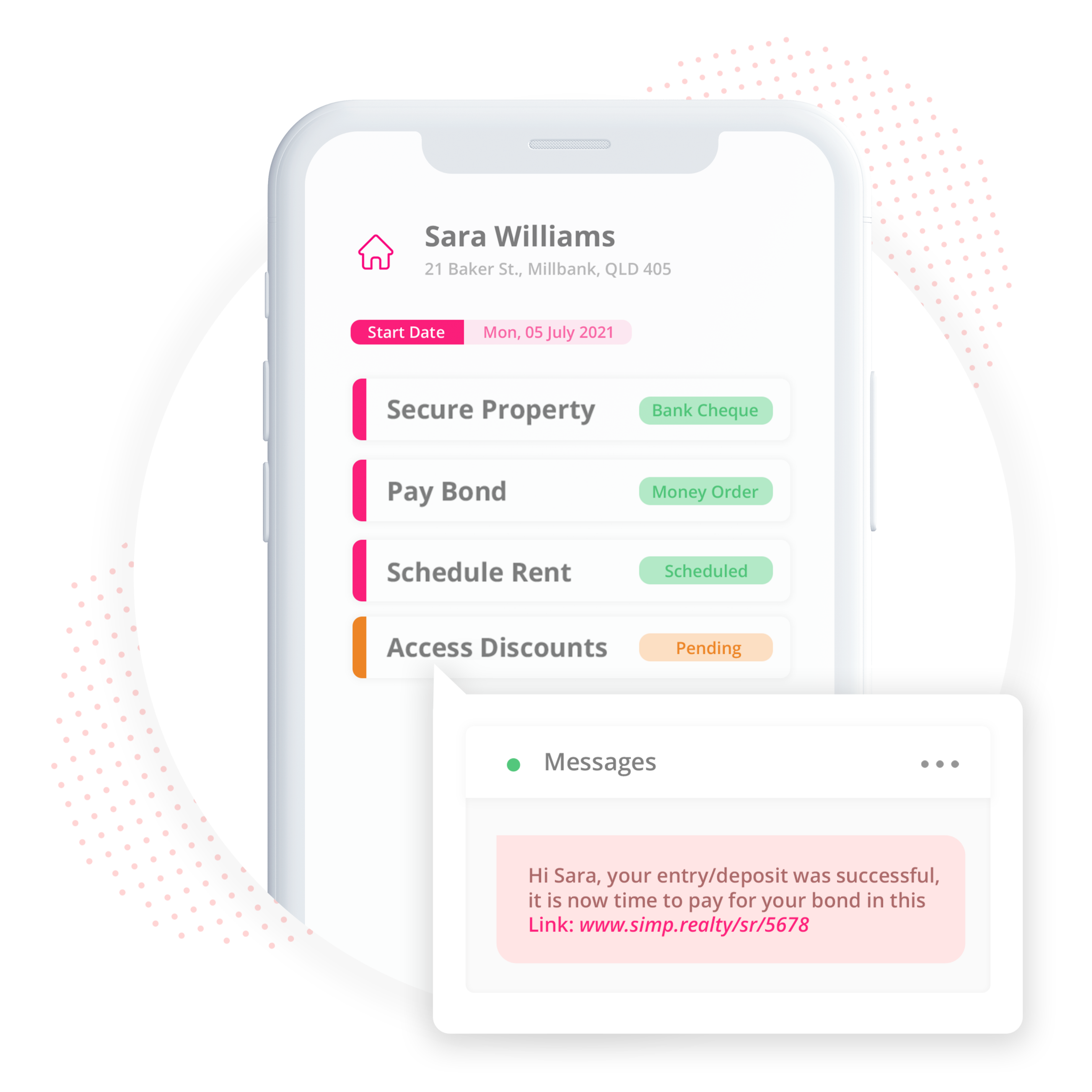 With SimpleRent, you can collect more than just standard rent payments. You can also collect deposit, entry payment, bond payment, and invoices including water bills. This makes it easy to manage all of your payments in one place. Plus, enjoy greater transparency as you can easily track all of your payments with SimpleRent's real-time online dashboard, giving you peace of mind knowing that all payments are properly recorded and accounted for.
SimpleRent understands that implementing a new payment system can be a big change for property managers and tenants alike. That's why SimpleRent is more than just a proptech company but a trusted partner helping you every step of the way. Our personalised onboarding and training will get you and your tenants up and running in no time. The training is tailored to the specific needs of your agency, so you can be sure that you're getting the most out of our payment system.
5
Live Support Team Members
SimpleRent has real support team members (not bots!) available on live chat to support agencies as well as tenants with their payment queries. Having access to live customer support means you can get your questions answered quickly and efficiently, which can save you time and reduce frustration. This means you get the help you need, when you need it most.
SimpleRent offers digital contracts for both lease and other important property management documents. This makes it easy to manage all of your important documents in one place, making it easier to keep track of everything. You don't need to worry about losing or misplacing paperwork, as everything is stored securely online.
7
A Leader in Payment Automation for years
SimpleRent has been a leader in property payments for many years and has a proven track record of success. Our payment automation platform has been refined over time which means that it has been optimized for efficiency and ease of use. The platform uses automation to streamline payment processing, which can save you time and reduce the risk of payment errors.
In conclusion, if you're looking to simplify your property management payments, SimpleRent is your one-stop solution. With fast direct debit clearance, multiple payment options, the ability to collect more than just standard rent payments, personalised training, live support, digital contracts, and streamlined automation, SimpleRent is the ultimate property management payments automation platform.