The real estate industry has changed dramatically over the last year. The way you may have managed your workday in early 2020 no longer works to the same effect in 2021. As a property manager, you have no choice but to constantly look for opportunities to provide outstanding experiences for your tenants.
With more and more hats to wear, your to-do list has never been so overwhelming. Fortunately, many tools can help you manage those hats more effectively.
The key is finding the right tools to use when you need them.
That's why we've put together an awesome list of tech tools that can help you simplify your workload and ultimately build a lasting impact on your tenants. Luckily for you, you don't need to stretch a dollar to access these platforms - because they are completely free!
Here are six free tech tools every property manager must use today:
1
Canva - Best free design software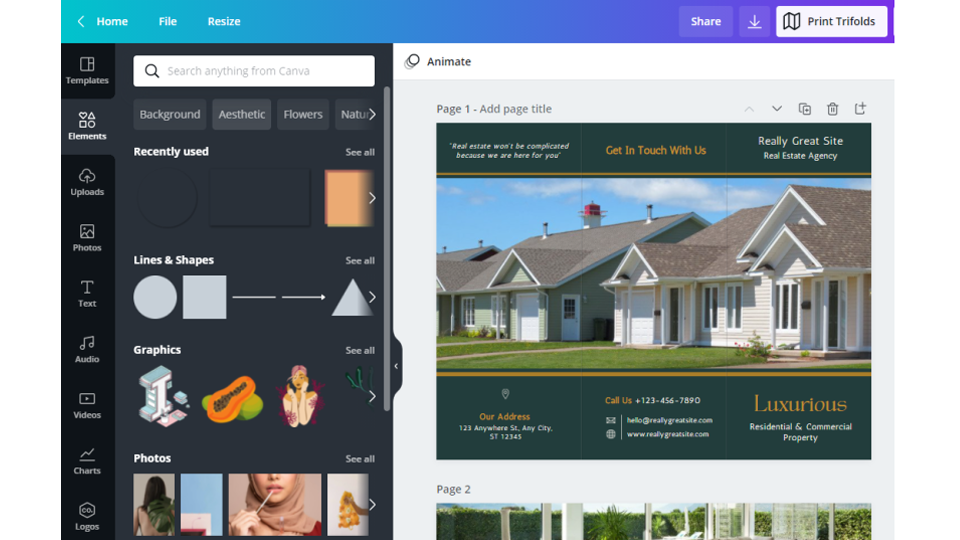 Want to create stunning visual content without cost? Canva will definitely come in handy. One of the most widely used DIY graphic design tools, Canva is a user-friendly design platform with a library of different pre-formatted templates, graphics, photos, and videos to choose from.
It has a drag-and-drop feature, which makes it easy to learn by amateurs and seasoned designers alike. With its professionally curated templates to plug and play, property managers will be able to create web banners, flyers, sales presentations, social media images, and just practically about everything in between like a pro.
2
SimpleRent Digital Smart Lease - Best free lease contract management software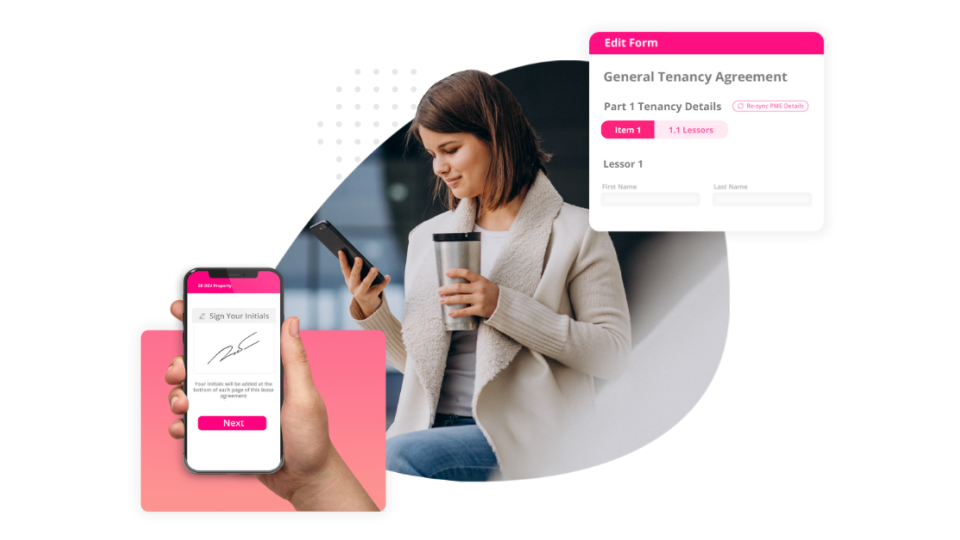 When it comes to creating and signing online lease agreements, you won't find a better free tool out there than SimpleRent Digital Smart Lease.
There are dozens of electronic signature apps today. But, Digital Smart Lease is more than just an e-signing tool. It is an end-to-end lease contract management software designed specifically for Property Managers. It allows you to create digital lease contracts, share e-contracts just like sending a text message and have them signed electronically on any device at any time. This speeds up your leasing process from 3 plus days to as little as three minutes.
So how do you use it? Because SimpleRent Digital Smart Lease is fully integrated with PropertyMe, Australia's largest property management software, with one click, you can send all property and tenant information from PropertyMe to Digital Smart Lease. Next, save it and send it via SMS and email for your tenant to sign.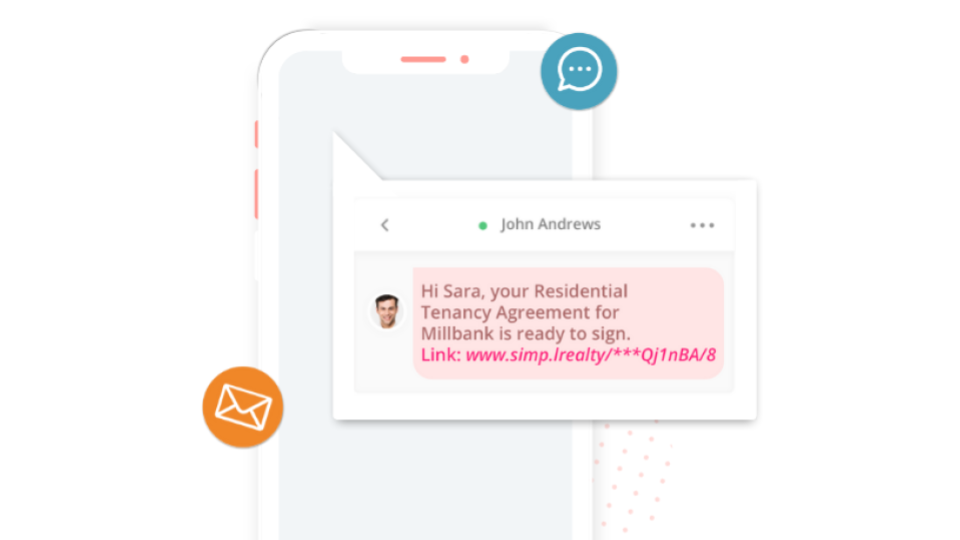 For property managers like yourself, this can mean less paperwork and data entry errors, and more importantly a delightful tenant service by offering a fast and easy contract signing experience. Book a demo.
Note: Digital Smart Lease is FREE for all PropertyMe users and currently offered in Queensland, New South Wales amd Victoria (and soon in more states).
3
DropBox - Best free file storage service
Whether you are a newbie or a seasoned property manager, sooner or later you will need more storage for your huge volumes of files - lease contracts, payment receipts, confidential documents, and more. And in today's digital world, accessing data on the go has never been more important.
That's where DropBox comes in.
DropBox is a safe file hosting solution that lets you store all your files to the cloud while allowing you access anywhere and anytime. You can also easily share your documents with colleagues or tenants via email invites.
While it has a freemium pricing model, its free GB of data may be all you need.
4
StreamYard - Best free live streaming studio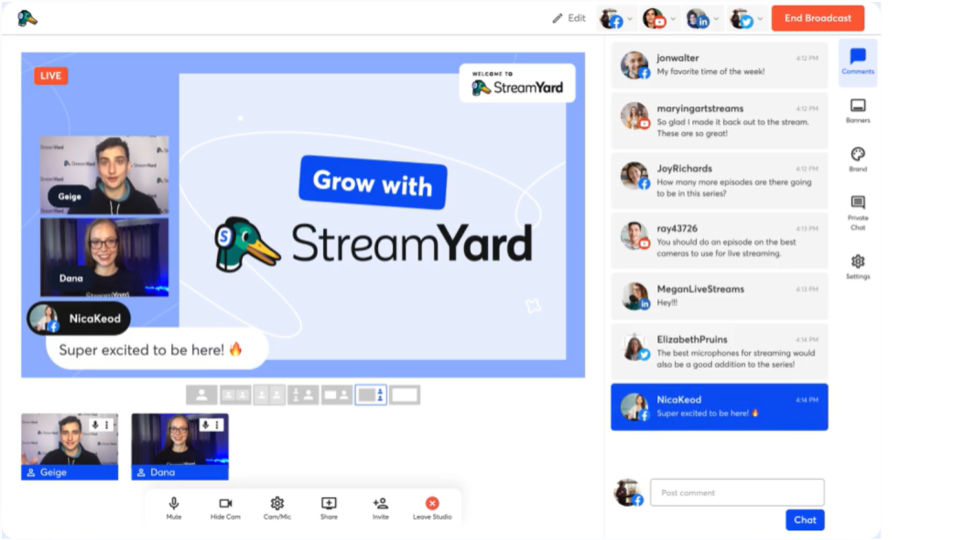 These days, every real estate agency is looking for ways to connect with their customers virtually - webinars, conferences, demos, briefing, virtual social events, and the list goes on. But, how do you stand out from the rest?
StreamYard is a super easy-to-use live streaming studio that makes you create professional live streams. This web browser-based software allows you to add overlays, banners, on-screen comments, and brand colors that will make your stream look professionally done and on-brand. You can have up to 6 on-screen participants and stream directly to Facebook, YouTube, LinkedIn, and other platforms. Users love its built-in on-screen layouts to make a split-screen easily.
5
Buffer - Best free social media manager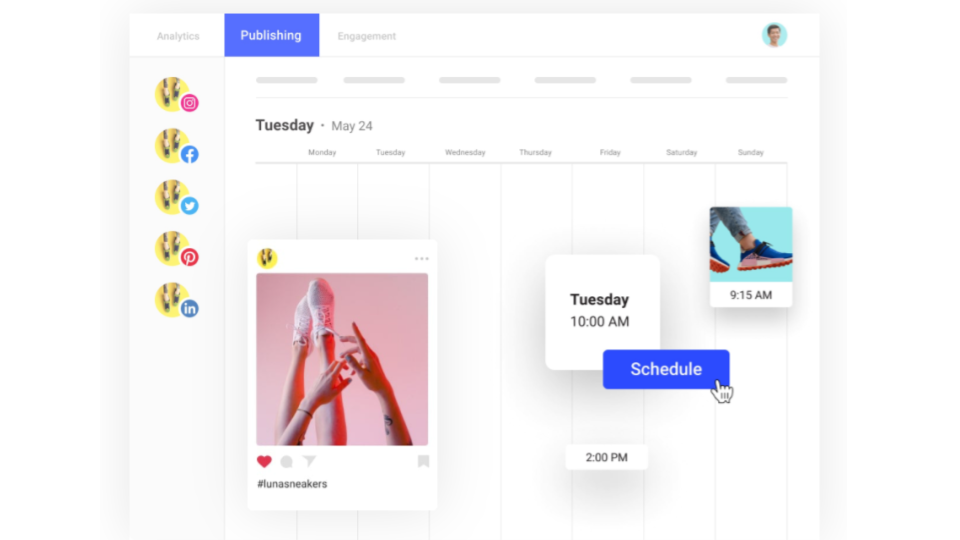 Today, social media marketing is no longer a nice-to-have but a non-negotiable for prospecting, branding, and building client relationships.
Managing multiple social media accounts can be time-consuming.
Enter Buffer - a web-based marketing tool designed for managing social media content. Use Buffer for effortless creating, scheduling, publishing posts across multiple social media accounts - all at once from a single dashboard.
So how to use it? First, link your social media profiles or pages. Create a post, choose which platforms you want to publish your content on, and schedule it in advance. Buffer will then post your content at your preselected date and time.
6
Calendly - Best Free Scheduling Software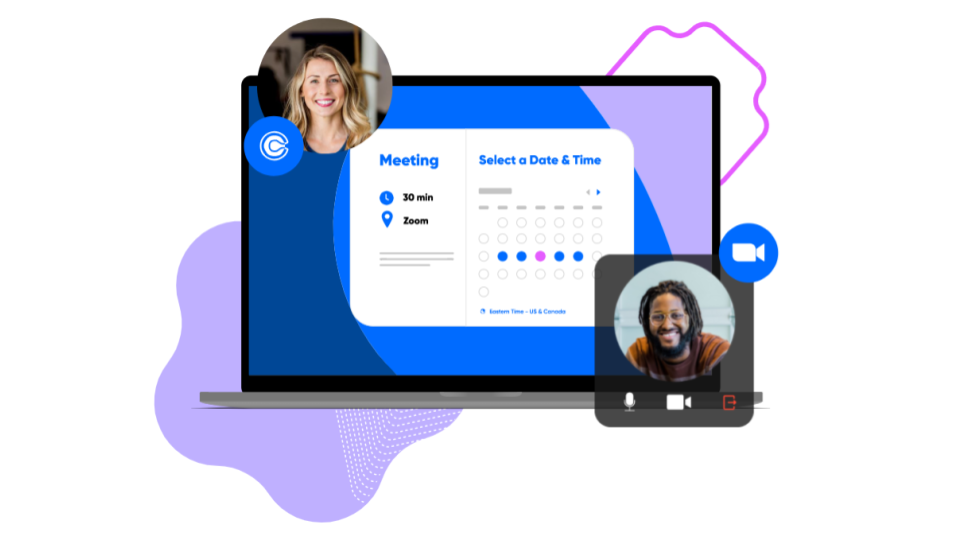 Many busy, on-the-go professionals swear by Calendly for no-fuss client booking. Calendly is a quick and easy-to-use scheduling software that allows clients to book, reschedule, and cancel appointments online.
With Calendly, you can set parameters about when people can book a meeting based on your available preference (block off times you're not available), share the booking link with clients, and let them pick a time, which is automatically added to your calendar.
What does this mean for property managers? Not only does this eliminate the old-fashioned way of back-and-forth communication for scheduling appointments, but it can also allow prospective tenants to connect instantly. Now you can get on with your day's work without interruptions and scheduling conflicts.
Unlock your full potential without blowing your budget
There are plenty of good tech tools on the market, but remember, you don't need to break the bank to access some incredible apps that can help you work smarter and achieve your goals.
Take your time, explore our list of tech tools for every property manager. Why don't you take them for a test drive? After all, these are completely free (or at least have free versions)!
Want to see SimpleRent Digital Smart Lease for yourself?
Book a demo