Last year, remote work was the new normal. This year, it is the new future. While working from home is so coveted for some, shifting to remote work is not a walk in the park for most people. Property managers, for instance, rely on the ability to connect with tenants face-to-face.
Luckily, there are dozens of technologies that can achieve the same level of personal service with much efficiency.
Here are some ways property managers can leverage technology to connect tenants while working from home:
The role of email marketing can never be discounted as modern customers turn to direct channels to connect with their brands. Tenants are no exception; property managers must consider email marketing as a non-negotiable in any effective marketing strategy. It is arguably the most direct and effective way of connecting with your tenants and nurturing them.
But a lot of email tools out there can be confusing and difficult to learn. Consider MailChimp, an easy-to-use email marketing tool that allows you to manage your contacts more effectively and customise your layout with stunning design elements, icons, and graphics.

In an era of social distancing, getting all the lease paperwork done has become a struggle. Luckily, there are online contract signing tools that can help digitise the antiquated paper-based processes while keeping the tenant interaction alive.
For instance, SimpleRent Digital Smart Lease, an end-to-end lease contract software allows you to create, review, send, and sign digital leases in minutes - all in one platform. Because it is fully integrated with PropertyMe, Australia's largest property management software, with one click, you can send all property and tenant information from PropertyMe to Digital Smart Lease. Next, save it and send it via SMS and email for your tenant to sign.
For property managers like yourself, there's nothing more impressive than offering a fast and easy contract signing experience despite the lack of physical contact.
Note: Digital Smart Lease is FREE for all PropertyMe users and currently offered in Queensland, New South Wales, and Victoria (and soon in more states).
3
Harness the power of social media
Today, the use of social media is no longer an option but rather a business imperative. In fact, according to the Digital 2020: Australia report, 4 in 5 Australians (aged 16 to 64) are active on social, spending an average of 1 hour and 46 minutes on social media per day.
What does this suggest to property managers? Leverage social media to build not only your personal brand but also to create authentic interactions with your tenants. Make it a habit to curate engaging, relevant content 3 to 5 times a week. Don't just post property listings, share your expertise, leasing tips, and industry news. It helps you add more value to your landlords and tenants while putting yourself in a position as a go-to friend for expert advice on property management.
However, managing your weekly content can be challenging. Luckily, there are social media scheduling tools like Buffer that can help you create, schedule, and publish posts across multiple social media accounts - all at once from a single dashboard. Bonus: it's free to use!
4
Automate rent payment collection and reminders
In our busy world, it is easy for tenants to forget payments and miss email reminders. It takes a lot of work to send individual messages to each tenant to get rent paid on time and chase rent arrears.
Enter property payment platform. Tools that enable property managers to automate their rent collection. For example, SimpleRent, one of the leading digital lease contract and payment software, can help you streamline your payment management process.
It allows you to set up entry payment and bond in seconds, and schedule 'set & forget' recurring payments. What's more? No more awkward and tedious follow-ups as it can automate and personalise payment reminders via email and SMS. Plus, you can see the exact time your message was delivered and opened with its real-time dashboard.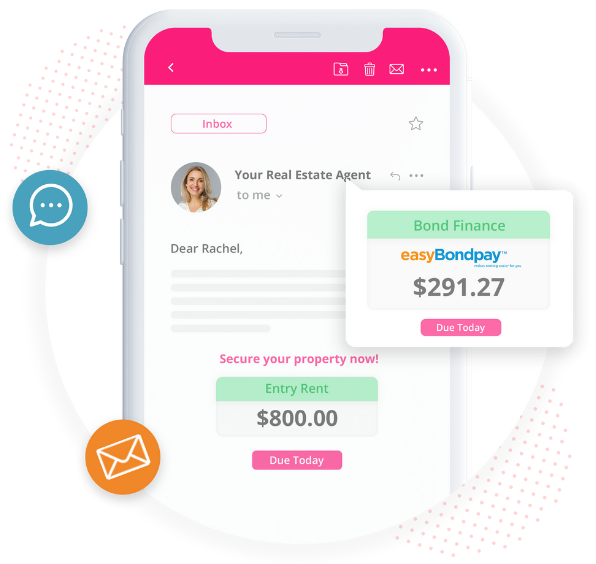 This means you can receive payments on the dot and more importantly deliver a stress-free payment experience for your tenants. A two-way win!
5
Create memorable virtual events
With stay-at-home orders, real estate agencies shift to digital platforms to connect with their customers. Zoom has been an almost default choice for virtual meetings and webinars. But, Zoom only offers basics like screen sharing and presentation. Want to take it one notch higher?
Consider using a live streaming studio for your virtual events such as webinars, conferences, and other social celebrations. For example, StreamYard, an easy-to-use live streaming studio allows you to add overlays, banners, on-screen comments, and brand colors to your live streams. Now you can have live streaming that not only looks professionally done and on-brand but also creates wow moments with your tenants.
6
Offer rewards and discounts
Today's marketplace has become more competitive. Those who stand out from the crowd are the ones who can build authentic, valuable relationships that stand the test of time. One way to do this is to implement "delight" strategies through rewards or loyalty points.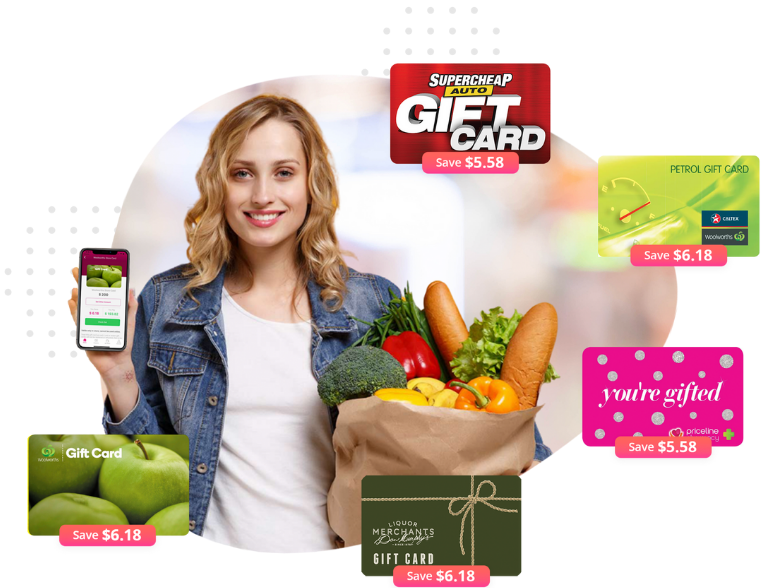 Creating a rewards or shopping discounts program can be difficult without a system in place. SimpleRent can help. As tenants face the financial burden of paying rent weekly, Simplerent aims to help them squeeze more value out of their rent payments with its SimpleDiscounts Buying Group. Tenants who pay rent through their app enjoy access to shopping discounts from top retailers nationwide. Tenants can save $15 plus every week - which can be much more than a week's worth of rent over a year.
Final thoughts
"Building a good customer experience does not happen by accident. It happens by design." And without the right tools, it's impossible to effectively create lasting and genuine relationships with your tenants.
Take the time to study how to use these technologies for providing service remotely. You'd be surprised what you can't live without!